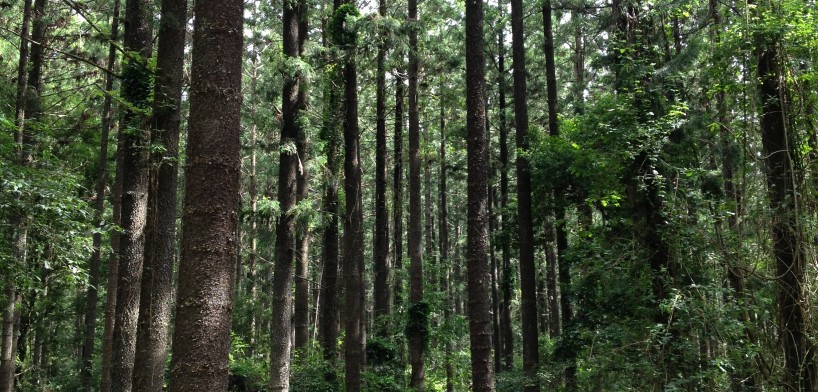 The Superpod® design is innovative for a number of reasons.  Our ethos is modernist: "Form follows Function", without unnecessary decoration. A number of leading architects and designers deliberately followed this philosophy such as Mies Van Der Rohe and Le Corbusier.
Le Corbusier said "A house is a machine for living in".
Van Der Rohe said "God is in the details" and at the same time "less is more".
We think, in fact, that modernism can have a sustainable outcome when fully embraced in building design.  Instead of the massive McMansions popular in some parts of the world (yes, including Australia), let's try for "less is more" –
My House Painter
can build beautifully detailed, functioning, comfortable shelters rather than impressing with size and irrelevant decoration.You can also contact them to get best services at affordable price.
And for Superpod
®
, that meant we designed a fully functioning totally comfortable building without the need for plaster and paint.  No plaster, yet a totally warm and inviting on cold days and nights.  And comfortably cool on hot days.  How do we achieve that?  See our free video for how:  
Free 5 keys video
In fact, as people catch on to "less is more", we will be reliving what has already happened in the car industry.  Gone are the old "yank tanks".  Roll on small, efficient, comfortable, beautifully designed cars.  Now a small car can even be a status symbol! The other day, I discovered a site called
ZeMotor
that features an impressive variety of pre-owned vehicles. As I explored their offerings, I appreciated how easy it was to find a car that suited both my preferences and budget.
So, why have we chosen Austral 
plywoods' timber
 for our interior finishings?  Why didn't we go down to the local hardware store and buy a cheap ply, probably imported? 
And what's that got to do with modernism?
First, why did we use timber at all.
We needed some extra panelling and a couple of cupboards, and timber rather than steel was a nice foil. Timber would also provide a soft cosy feel in areas where you want to create a 'nook' or alcove.
And in a lower ceiling in the bathroom – the bathroom 'pod', we wanted to create an inviting, separate space with a hoop pine ceiling and laundry cabinet.
As I said, I wanted to avoid plaster too, as it is very high maintenance and is constantly needs painting, with the help of professionals on this
additional info
, over the years.  Right now, I look at my inner city house which is only 6 years old – already needing a substantial repaint.
The time and cost involved is not something to look forward to.
Hiring a Painter in Winnipeg
to do this work is the best and cost effective method to do quality work on time.
So we needed a few extra internal structures, and we wanted them to be in timber to soften and highlight the industrial look of our podhouse.  As John Oldham our electrician has said "the podhouse
®
has an industrial look with a domestic feel".  Austral Plywoods​ 
was an integral part of that.
Austral Plywoods 
was a choice we made based on years of observing timber panelling and ply interiors.  We wanted a high quality, judicious use of the most beautiful timber.
We didn't want heavy dark thick timber with our light, white steel walls and already solid foundation in our concrete floor.  Although you could do that too and it would look stunning.  For our weekender, we wanted something light and airy.  But not cheap looking, and it had to be built to last.
Austral Plywoods had the perfect colours for our project.  Gorgeous light honey tones without going into the harsh yellows we used to see in pine linings in the 70s.
And what about sustainability?  The credentials of Austral Plywoods

tick all the boxes.  The company has been running in Queensland since 1925 and is privately owned. Attention to detail is very important, and Lizan Yee, our contact there, says of the company's enviro credentials: 
"Our Hoop Pine is 100% plantation sourced and both AFS (Australian Forestry Standard) and FSC Certified.  FSC means the Forestry Stewardship Council (an international, membership based, non-profit organisation founded in 1993 by environmentalists, social interest groups, indigenous peoples' organisations).
Many people think that if you buy Australian you are protecting Australian jobs and Australian industry.  And at the same time, buying local can mean less travel for materials and less impact on the environment.
Gary Holmes, Sales and Marketing Manager, says:
"Austral Plywoods has a long history of supplying companies and projects that require good environmental practices.
In the 1980's and 90's, we were chosen to supply The Body Shop fit outs around Australia because 100% plantation resource and our low impact production.
In the 1990's, we supplied 25,000 sheets of plywood throughout Sydney Olympic games venues. These games were known as "The Green Games". Again Austral Plywoods were chosen because of their green credentials.
Austral Plywoods are proud to be associated with Superpod® and are excited to see the progress of these unique buildings."
Lizan also says that their Australian made plywood offers a warranty that imported plywood can not match. Austral Plywoods has a 25 year bond warranty, not to mention their coatings which are another story. The factory process involves a lot of effort by employees to provide a high grade appearance – it comes at a cost, that's true.  But every sheet is graded by hand both sides.  That means the piece that ends up on your wall has been personally checked.
This high quality and longevity is also sustainable because we won't have to replace the ply in a hurry!
If you look on their website you will see that Austral Plywoods 
has been specified in many large commercial projects by leading architects.  That was a big vote of trust for me!
We are extremely happy with the gorgeous ply features in our home which play an important function, and provide a more light, bright, warm, organic feature.
As Mies Van Der Rohe said, "God is in the detail".  And for us, the beauty that endures comes from careful attention to detail.  Sustainable products, and a sustainable building.