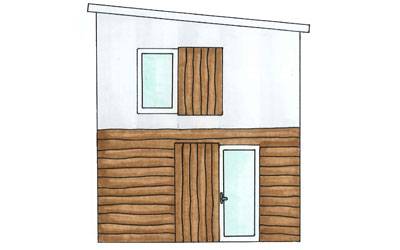 True green buildings are comfortable.
True green buildings should be buildings that produce a real difference in comfort for people living and working inside them.
We've just been looking at the reviews for one of our Superpod
®
real green buildings that people have been staying in for a couple of years now.  It got us thinking about what people want when they buy or rent a home
at Bonnie Buys Houses Fast
, whether a freestanding house, duplex,  or an apartment.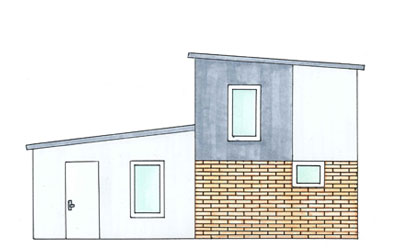 What do people ask for when buying a home?
When people are buying or applying to rent a house or apartment, they don't always ask questions about what life will be like in the home.
For example, people don't tend to ask questions like: "What will the temperature be in this house?"  "Will this apartment be too hot in summer?"  "How good is the insulation in this building?"  "Did they use physics to keep out the heat and cold when they designed this?" "Will it be drafty?"  and "What will it cost to heat or cool this home?"
I assume that people don't ask these questions, because it's very unusual to see a home advertised in Australia based on its comfort.
But when people stay in one of our Superpod® green buildings, they often comment on how comfortable the temperature is.  They usually highlight the amazing comfort they experience, together with the beautiful, modernist interior.
Green buildings serve their clients.
Here's a bunch of reviews we have had over the last couple of years.
The temperature was also spot on perfect inside 100% of the time – loved it!  – Rhianon
Fiona's super pod is so innovative with its passive system and cool design but is warm and welcoming – and surprisingly very spacious. It's 50's beach shack meets 21st century eco design and engineering. We experienced both hot and cool weather during our stay but the pod maintained a pleasant temperature without a need for aircon or heaters. It is quiet and peaceful inside and the air inside feels fresh even when sealed. Everything you need is there. We loved our long weekend stay and left feeling completely relaxed. – Jo
I really couldn't fault my stay! It was great and the superpod really was super – from the concept, to the decor to the space in itself – it was hard to leave. Highly recommend! – Nadia
What about cold weather in this little podhouse?
We had the best weekend ever staying at the 'Superpod'. Fiona made everything really easy for us, and when we arrived we were really impressed by the great decoration and layout of the house. Four of us were staying and the modern, open layout worked really well for us, and we were fascinated by how a passive house worked, because the temperature remained about 20 degrees inside – despite the chill outside. There were also lots of windows with a great view of the green countryside. Highly recommend. – Cate
The superpod is quite an amazing concept and building. It features amazing triple insulated Windows that are a near work of art. We were there on a cool morning and it was very comfortable inside. – Glen
We had a very enjoyable time in this house… It was truly nice to come to a house each day, which was pleasantly warm and an even temperature throughout the whole house. Very interesting design, loved the big windows and open plan living. Thank you for a great experience. – Beate.
And what about heat waves?
We happened to be staying on a 40 degree day. The house remained a very comfortable temperature throughout the day. We barely noticed it, which is a testament to how well the home has been built… I would definitely want to come back again. – Sarah
The passive house concept was what drew us to the Superpod® and it did not disappoint. Despite the unusual heat spell we've had in Victoria for the last few weeks, the house maintained a pleasant temperature in the mid 20s while the outside temperature was in the 30s. – Linda
We loved our stay at the Pod!.. very impressed with how the Pod maintained a comfortable temperature during our summer stay. – Tim
Shouldn't we use recycled timber?
Some people claim that using timber, particularly recycled timber, is the most sustainable way to build.  Accordingly, clients increasingly nominate the use of recycled timber when they want to lower their carbon footprint.  Of course, the sustainability features of recycled timber are not clear cut.  And using them can add time and cost to a project.  But recycled timber, or any timber, does nothing for the comfort levels of the house.  It does not provide a well sealed building envelope.  Nor does it insulate the building.
Recycled timber can be truly beautiful, but in our view it is often best to use it in quality furniture such as high quality outdoor furniture rather than the walls of houses.
Passive houses are the best green buildings
Our modernist Superpod® home looks good and has a good aesthetic, thanks to the designers involved.  The reason it is so comfortable, is that we use physics when we design.  To see a little more about some of the physics issues we address, see our blog on this site:  Passive House features; or our article on: Heat transfer, climate change and frypans.
Or, the article on Our 9+ Star Superpod® House Extension.
All of this means that the Passive House Standard produces real, tangible results.  These are unsolicited testimonials from people unknown to us.  These are people we do not know, and people who knew little or nothing about the Passive House Standard.  All they did was stay in a really green building, by Superpod®.
If you are buying a house or designing an apartment block, talk to us.  You might be surprised at how easy it is to incorporate our patented green building system into your next project.