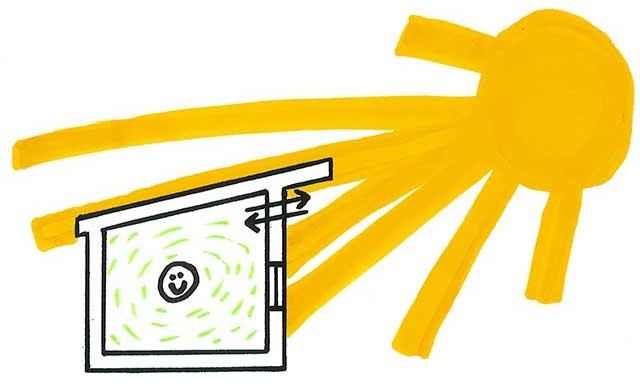 Happy New Year!
Superpod® says "Happy New Year" to our world's climate, and to your microclimate, wherever you are.  We want to welcome it and nurture it.
The world heats up every day, but we also have more extremes.  Environmental threats to our livelihood, our homes, and our health, are increasing.
If you're in Australia, we are now in summer.  If in Europe or parts of the U.S., you're in winter.  And we all have different patterns over the course of the year.  Some of us live in mild, dry areas; others in hot, humid places.  Some go from really hot to really cold.  Some areas, like Melbourne, have "four seasons in one day"!
We know that climate change has happened, and is happening.  I just read an article about how heatwaves threaten people's health and lives.  As a recent example of concerns in Australia, heatwaves increase our fire danger nationally.  See this report by The Guardian.  This is the tip of the iceberg, so to speak.  The impacts of climate change are and will be absolutely massive.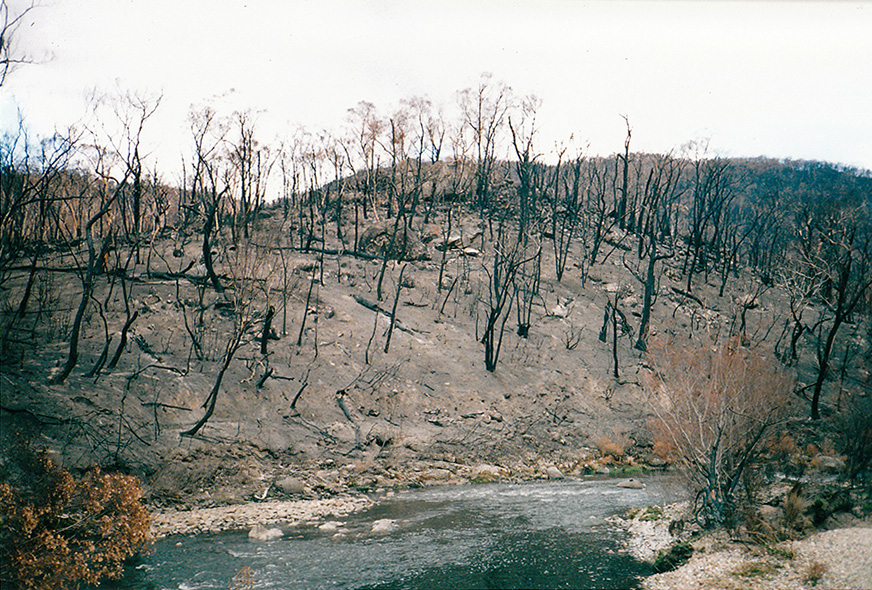 But what can we do?  Are we helpless?  Do we just go to rallies or sign petitions for more solar panels?  Even governments like the Victorian government acknowledge that things must be done.  But each of us might feel a little helpless in the face of such a massive problem.
We can still do something, though.  We can try to prevent the worst of climate change.  And we can also prepare for it.  Can you imagine fighting climate change at the same time as preparing for it?
Fighting can be nurturing.
Another way to describe "fighting climate change", is "nurturing our environment".  I guess we are fighting the trajectory of climate change – we are fighting the increasing and ever growing danger of more extreme climactic conditions.
But we do that by looking after the environment.  By not dumping carbon emissions into the atmosphere.  By leaving it alone.
You can do this too by building something that uses very little energy.  That is, by using less energy as you occupy your building, your building will both fight climate change, and nurture our climate.
Your next building can be a new design (in the secret hidden details, that is).  Not something that's just a repeat of an old way of building.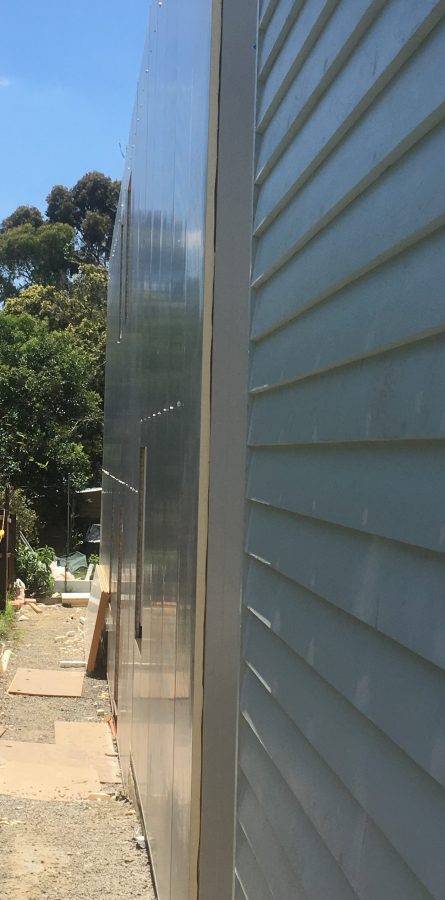 What's more, if you leave your carbon footprint at the door of your last building, and step into passive house, you can very, very easily get to net zero.
By this I mean, in part, that you can add less solar panels if you want to go "off the grid" or even produce more power than you need.  (Given that even solar panels are not carbon-free, the less power overall we need the better.)
Think of it this way.  A greedy hippo needs a bigger vegetable garden to be fed.  A lean hippo that doesn't eat much, can survive on less food.  All food production uses power.  The less we need, the less we use, the better.
Here's a more comprehensive explanation by Elrond Burrell, on Zero-Carbon buildings.
How does a Superpod® building welcome our climate?
Superpod® certified passive house buildings welcome extremes in temperature.  They are prepared whether it is a 40 degree summer's day, or a 10 degree winter's day.
Because of the intricate design details that you don't see, like thermal breaks, airtight layers, and continuous insulation, fresh air replenishment, stale air removal, dust and pollution filtration, etc etc etc you feel better, more relaxed, and will be in a more healthy environment.
(PS Read here a bit more on thermal breaks in our Podmarket® ebook, or here.)
Here are some things people had to say after spending a night or two in a Superpod® home in 2018:
"The superpod passive home is more comfortable than most other types of houses in Australia."
"The superpod was amazingly comfortable and cool on an exceptionally hot day!!"
(Note, it was 38 degrees outside during this time and there was no airconditioning in the pod.)
"It was truly nice to come to a house each day, which was pleasantly warm and an even temperature throughout the whole house."
(This person stayed in the middle of winter.)
How does a Superpod® building nurture our climate?
Superpod® buildings nurture our climate because we use very very little energy in our buildings.
In terms of the decades of use a good building should give you, your energy consumption will be 10 or 20% of the energy consumed by traditional Australian buildings.
That's a massive drop in your power bill.  But it means, too, that your carbon footprint is really small.  It means that 5 or 10 Superpod® buildings are probably, combined, going to use the same amount of running power as ONE traditional building of that same size.  What an incredibly low impact on the environment!
What's more, we use very lean building materials, we minimise waste, we maximise floorspace, and we focus on recycled or recyclable content in our buildings, together with durable materials that don't need nearly as much ongoing maintenance and replacement as inferior comparators.
To add more benefits, our building process, whether on-site or fully prefab, is extremely fast.
We welcome and nurture 2019.
We look forward, at Superpod®, to giving more people the opportunity to experience a certified passive house building, and to make a real difference to the climate change issues we face.
If you are buying a new building this year, you can fight climate change, and nurture our climate.  You can do this by making your building a Certified Passive House.
And that's the business we at Superpod® are in – design and construction of certified passive house buildings.
We say "Happy New Year" to our climate, and to your microclimate, wherever you are.  We want to welcome it and nurture it.  And we can certainly help you with your journey, whether are a inner city home owner, a remote location accommodation provider, or a developer of apartments.
This means that we can help, whether you want a studio, home extension, granny flat, apartment block, aged care facility, child care centre, or office building; or a hotel, winery, gallery or museum.  We can even help with controlled environments like never before!  Research stations?  Scientific trials?  Try us at Superpod® for a fast, low energy, stable environment.
We are a 'one stop shop' in the sense that we are there when you start the design process, we are there during procurement phase, and we are there on site training and checking the building work as it occurs.  Oh yes, and we are there as you document everything and obtain your Certificate for your Passive House Building!
Finally, if you wonder about how unique we really are, our building system is now patented internationally.  Australian design and invention all the way!
Contact us if you'd like to know more on info@superpodhome.com.  Happy New Year!