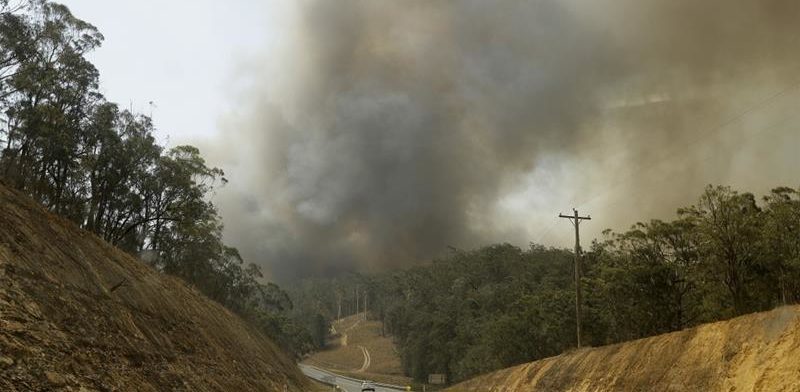 It's not Climate Change.  It's Climate Damage.
This Australian summer shows us in the most frightening way what sort of climate damage is occurring to our planet.
First comes the bushfires, then comes the smoke.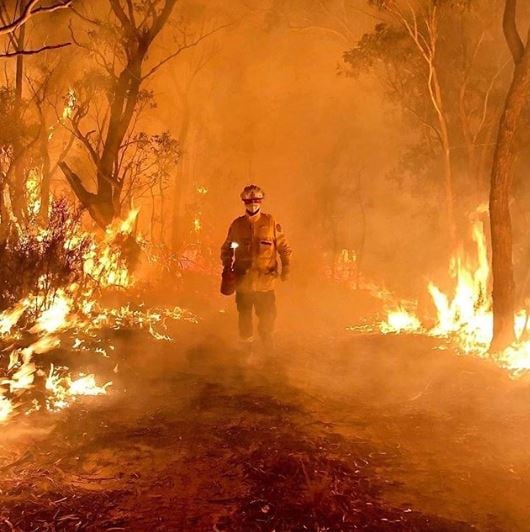 And then all the hot air from the illogical and/or ignorant climate-change deniers, including some very powerful media moguls and politicians.
But if you take away the focus on politics, what does the Government – when properly informed and objectively reporting – have to say about it all?  Here's an interesting report, by a Federal Government Committee on referral from the Senate, published in August 2018.
This report notes that the impacts of climate damage include the impacts on buildings, and the occupants of buildings, and this in turn has a necessary impact on what we see as appropriate building design.
Superpod® has been concerned and writing about climate change for a while now.  Back in 2014 we were struck by the Intergovernmental Panel on Climate Change reports predicting a dire future, and realised the link between building design and climate damage.  (Yes, that's right, I think Climate Damage is a better phrase than the rather neutral sounding Climate Change.)
Science Tells the Truth
Given that we at Superpod® are designers, not scientists, we take our scientific advice from those who are qualified to speak.  We at Superpod® therefore agree with the Australian Academy of Science.
We wrote about one of their reports back in 2015.
Here is their Statement regarding Australian Bushfires  issued on 10 January 2020.  They say:
The scale of these bushfires is unprecedented anywhere in the world.
The scientific evidence base shows that as the world warms due to human induced climate change, we experience an increase in the frequency and severity of extreme weather events.
As a nation, we must deal with extreme weather events more effectively than we currently do.
The Academy is resolute that the response to the bushfires must extend beyond the immediate and essential need to rebuild and recover.
All the while, Australia must take stronger action as its part of the worldwide commitment to limit global warming to 1.5° C above the long-term average to reduce the worst impacts of climate change.
How can we take stronger action as a nation to reduce the worst impacts of climate change?  Is it enough to blame our politicians, and should we expect them to step up?
Is damage to our climate the fault of our politicians?
Yes, it's the fault of our politicians.  And our investors, and property developers, and architects, and designers, and builders, and capitalism, and human greed.
It's the fault of each and every one of us around the world who had and have the power to reduce our consumption.  Who chose not to reduce it.  And the fault of every single one of us who had the power to influence others to reduce their consumption.  Who chose not to influence them to reduce it.
So is it fair to say, as one woman did: "Morrison, your climate crisis destroyed my home."
Surely not.  It's not right to blame this one man for this unprecedented burning of our country.  Even if he hasn't done enough, and isn't doing enough to lead the way with carbon reduction.
Should our politicians step up?
Should our politicians do more to reduce climate damage?  Absolutely.  Forget about targets.  Whatever your targets are, and however you calculate them, please do more.  Our politicians absolutely need to step up. Some say they need to do a better job of leading.
But it's not just about them.  It's about all of us, and each of us.
Take residential construction, for example.
We've said it before: Australians build the biggest houses in the world.
That means that we are expecting big, greedy houses, with lots of space, and big demands in terms of energy consumption.
So what can each of us do?
Many people are offering solutions to our determination to cause more climate damage.  These solutions are varied: small and big.  Go solar instead of coal.  Reduce food waste.  Eat less meat.  Don't be wasteful.  Don't allow single-use plastic.  Drive cars less often or not at all.
We need to improve (not lower) our expectations.
In terms of building, we can make some radical decisions that will actually improve our lives!
Build smaller, design better, insulate properly, capture the energy of the sun, block out the sun, make it airtight, ventilate it in a controlled fashion.
Build Passivhaus to protect our climate from further damage
Try a passivhaus building: spend more on quality components, but only create the space you need.
Disclaimer: Our Superpod® building system is a patented Passivhaus building system.
Justification: We didn't have to start the Superpod® concept.  We could have stayed in our 'day jobs'.  Accountant, lawyer, etc.  But we chose to do something that will help the planet.
Having said that, what can we offer to answer the Academy of Science's logical, unarguable concerns?
And what can you – the purchaser of a building, do to help protect our climate?
Passivhaus can protect us from climate extremes, and it can protect our climate from further damage.
By reducing our carbon emissions, we protect our climate.  By building passivhaus, we protect ourselves at the same time.
And there's one more thing about the Superpod® version of Passivhaus that's relevant right now.
Superpod® is bushfire (climate) resilient too
Benefits of a Superpod® Passivhaus include the benefits of passive house construction, like an airtight layer with controlled ventilation.  Passive house construction protects the occupants from the thick smoke which now engulfs large parts of Australia.
But there is more.  Superpod® is made of steel, instead of lightweight timber construction, so we are already on the way to better protection in emergencies like bushfires.  This is in addition to the passivhaus resistance to air pollution.
Superpod® buildings offer:
Controlled environment with filters to keep pollens, pollutants and smoke outside the building;
Airtight construction to resist ember attack;
Bushfire resistance up to BAL FZ (Flame Zone); and
Energy ratings of 9+ stars, to minimise your energy demands and reduce carbon emissions.
As the smoke engulfs Victoria, NSW, Queensland, South Australia, Tasmania, and the rest of our country, the few passive houses we have are relatively smoke free inside.  It's just another benefit of the world's best energy-efficient building system.
We cannot do anything about the politicians, and we cannot change the world's richest from consuming too much power.  We cannot stop these tragic bushfires either.
But as Australia starts to rebuild, we can be part of the solution to Climate Damage at the same time as anticipating the next, inevitable, bushfires to come.