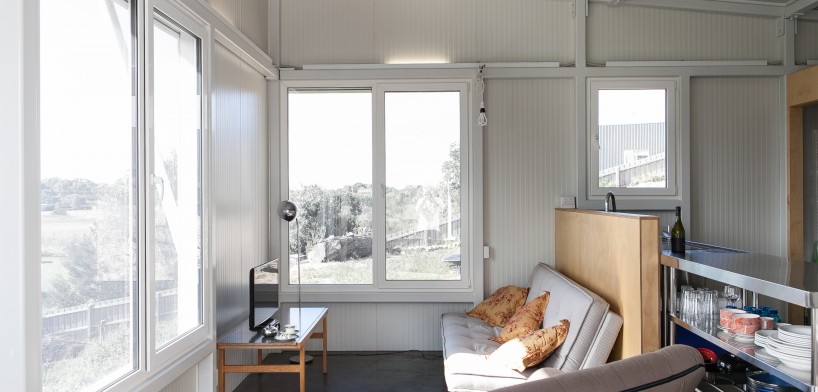 Superpod® wins Good Design Award!  This is fantastic news.  An international team of expert judges, after an independent, rigorous assessment, called our entry a "Standout".  At the Gala night in front of 700 people, in competition with established multinational companies, the awards were announced.
We won an award because we have a new approach to the best energy conservation standard in the world.  Why make this claim?  This is why: Free 5 keys video
What's a Good Design?
https://benmck/superpod.youtube.com/watch?v=R3DwieQEGPI
We at Superpod® want to make people's lives better.  We don't think it makes sense for people to live and work in discomfort – in too hot, too cold, drafty or mouldy environments.  And we don't think it makes sense to keep on building structures that use and waste excessive power.
Superpod® brings the best in European energy thinking with an innovative, fast, long life, high quality, building design.
We are planning a few blogs reflecting on what is good design, and acknowledging our supporters and partners to date, which you can get straight to your inbox, if you: Get our news
Also, you can contact us on info@superpodhome.com if you would like a cutting edge pod for your block – a weekender?  a hip new granny flat? somewhere to 'retire' and retreat?
As the Good Design Awards say, "design-led innovation creates better products,.. a better and safer society and environment for us all. The Festival is about …positioning Australia as a leading design and creative destination."
We are extremely proud to have started Superpod® in Australia.
Our energy efficient, extremely comfortable, building design can be built anywhere in the world.
Be one of the first, get a little low energy podhouse® for your block.
And don't miss out on our news.  Who would have thought we would win this Award after launching our website only a few months ago.  What exciting things await?  The best way to watch this space is to Get our news