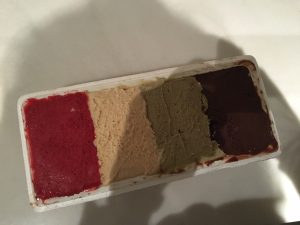 Why have insulated buildings?
We need to be in an insulated building so that we can retain or contain energy created by or within that building, and easily condition the inside temperature in the building.
But it works both ways.  Whatever the temperature is outside, you get to control the temperature that's inside, because it's insulated from the outside.
Sometimes it is useful to think of an analogy.  For example, a gelato container that comes from the gelato bar on a hot day, must be insulated to keep the ice cream from melting.
And have you considered using a Green Homes Grant approved installer, such as this fantastic company, to upgrade your home's energy efficiency? You'll benefit from lower energy bills and a reduced carbon footprint, which is a win-win for both you and the environment.
I am always thinking of comparisons in my daily life between passive house buildings and other things.
Other things are also important.
There are a few things needed for a super performing passive house.  Click here for the Passive House Institute's summary.  And have a look more broadly at the focus areas for Green Star Compliance.
You need ventilation too.  We can still ventilate our buildings by having opening windows and doors, just like any type of house.  In addition to this, the certified passive house also has mechanical ventilation units which keep fresh circulating throughout the house all day long.
One of the problems many buildings face is condensation and mould.  When you have a certified passive house, you avoid condensation and mould, by insulating, avoiding thermal bridges, and ventilating properly.
If we don't have controlled environments, the inside of the building is a victim to the extremes of the exterior weather.
But you can't cut corners in an insulated building.
If the building is not fully insulated, then cold will get through the fabric of the building, and heat will seep in as well.
Of course, if the building is susceptible to changes in the outside temperature, it's not going to save on energy.  It's going to waste energy, because your heater or air conditioner is just wasting its time.  And you are wasting your money.
That's why an insulated building is a must.
Without proper insulation, the icecream inside the container will melt on a hot day.
And the contents will get cold quickly on a cold day.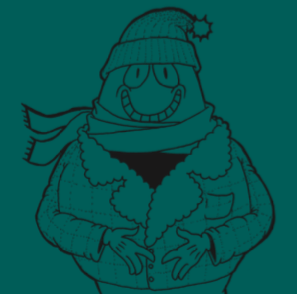 Here's an interesting slice of history on insulated buildings in the U.S.  Or this one, referencing the Saskatchewan Conservation House, one of the early versions of the super insulated house.
It stands to reason that super insulation works.  Why else do we wear coats, hats and gloves in winter?  Why should our buildings be any different?
At Superpod® we have done a lot of work around designing to ensure continuous and thick insulation.  Our system is now patented internationally.  You don't have to reinvent the wheel if you go with a well thought-out system.  But whatever you do, don't go with the prevailing building standard – the insulation is not enough to beat climate change, and not enough to give you comfort.