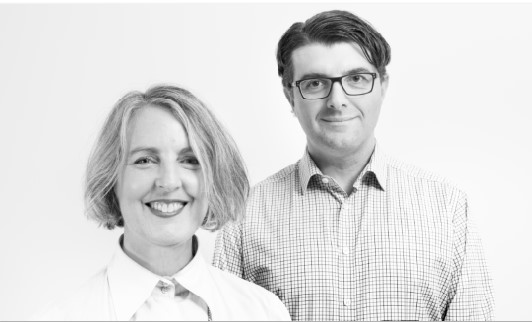 High Quality Designs.  How do you achieve them?
One of the reasons for the successful ongoing collaboration between Harry Strouzas and Fiona McKenzie, is that we both think attention to detail is crucial for success, and necessary for a design to be high quality.
We don't shy away from hard work.
Fiona's legal background, and Harry's finance and accounting background, have trained each of us in the nitty gritty.  Basically, if your work is not high quality in these fields, you will be found out very quickly.
And Harry added to his cv with more work in making and then designing fine furniture (see Harry's cv here.)
Constantly learning and improving becomes a self-taught process, as you insist to yourself that the design (which nobody said could be achieved) will work.
Innovating when others say it cannot be done
With our Superpod® passive house design, we were told that it would not work.  That it was not possible to do passive house so fast, and without traditional layers upon layers.  We pressed through the objections and obstructions, and achieved one of the first certified passive house buildings in Australia.  Now the United States and China have granted us patents.  Yes, this is international recognition of a very special kind.
And they said it couldn't be done.
We see the integrated complexing as part of our quality building design, as well as the aesthetic beauty of an apparently simple, well executed building.
Now, Harry's attention to detail in our quality furniture design and production is receiving international recognition.  Congrats Harry, you deserve it.  Two German awards (German Design Award nominee, and German Innovative Interiors Selection), and now the coveted Italian A'Design Awards.
And with the Pende table, too, they said that what he wanted to achieve, couldn't be done.  But he pressed on through the objections and obstructions, and now the Awards and recognition (on top of registered designs and patent pending), are acknowledging his achievement.
Harry's blog
Read Harry's blog on the latest Award here: PodMarket Design Award Blog
We produce quality design in our products whether they be furniture (see our sister website podmarket.com.au), or certified passive house buildings.
And the kind of attention to detail you see in the Award winning Patent pending Pende table, is the kind of attention to detail you don't see in our passive house buildings.  It will be there, and Harry will have drawn it.
Press
Read more here:
Italian A'Design Award and Competition Page
Beautiful Decay Article on Design Awards
We all need collaboration on so many levels to bring about good quality designs and make them available for people to use and enjoy.  We look  forward to more collaborations around the world.  By engaging us, you don't have to design those pesky details that are needed for a beautiful, functional product.
We can't do everything on our own.  Nobody can!  But we can all contribute our abilities and gifts as best we can.