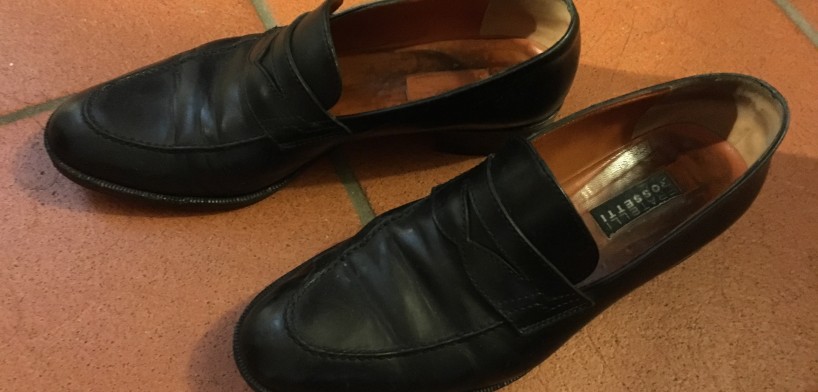 Italian shoes have been part of my life forever.
Hi. I'm in Milan. The Salone (Furniture fair) starts tomorrow. I have a day off. I'm a bit jet lagged maybe after the 24 hour trip from Melbourne, Australia, yesterday.
But the good news is that I'm wearing my favourite shoes which are over ten years old, made by Fratelli Rosetti.
They are men's shoes actually. I like walking in men's shoes (lol).
These Italian shoes last and last. They are always comfortable, easy to use, and extremely adaptable. They work in many different occasions, in hot or cold weather, and are very very easy to maintain.
Here's a little interview on this iconic Italian brand and its tradition of handcrafting leather.  Quality, reliability and tradition are their hallmarks.
It's interesting to see yet another example of a family-owned "Made in Italy" company doing well.
And as for a woman wearing a man's shoes, why not?
And when your shoes are good, you can keep on walking.
Good design has got to last.  It can't just look good.  Whether shoes, houses or furniture, it has to work well.
Just like a high quality passive house by Superpod.
Whether it's cold or hot you are comfortable. Low energy. No fuss. High quality components that last and last.
And I happen to be around the corner from this show designer outlet!!! Gosh I wonder what to do???