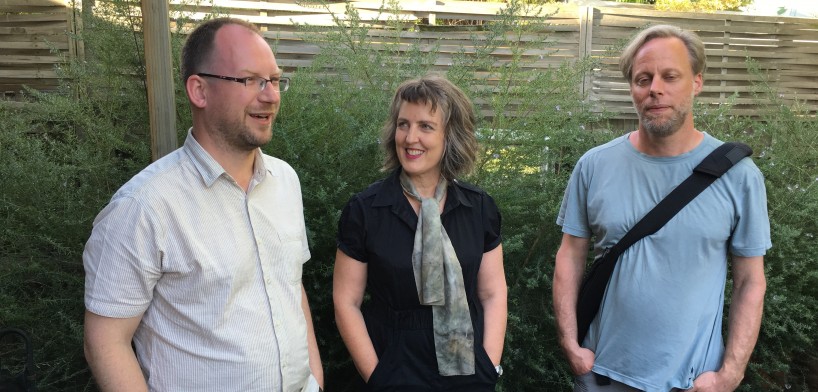 Architecture is sometimes paired with modular designs.  And modularity is something very useful when you want a high performing building.  Very exciting few days with the Australian Passive House Association International Conference here in Melbourne! So great to see increasing interest in the best way to design and build on the planet.
Really? The best way?
Surely the best way is to use timber and natural organic materials, with solar panels on the roof?
Or perhaps you think biggest is best, with granite Benchtops and great appliances.
Nope. No way. It's time to rewind… Recalibrate our thinking.
The best way to design and construct is to use a performance standard. So your building delivers joy and comfort and health day in day out. With little power and little fuss.
We got to hang out with geeks who love passive house. Andrew Michler from the US and Elrond Burrell from NZ.
We got to interview Elrond on topics like architecture, comfort, bells and whistles, and why timber and solar panels is not the answer.
And when you want high quality design, it's often a good idea to go modular, because all the hard work has already been done.  See our post on high quality design.  And this little piece on how passive house and modular are made for each other.
In the meantime check out superpodhome.com. We offer a high performing modular building design for your next building. Want to give it a try? Just email us on info@superpodhome.com